Dr. Antonio Comite (University of Genova) will deliver the short course "Membrane and membrane processes: fundamentals and applications" in the first two weeks of February.
Calendar:
Lecture 1 - Thu Feb 6th, h 15-17 - Room 024
Lecture 2 - Fri Feb 7th, h 9-11 - Room 024
Lecture 3 - Mon Feb 10th, h 15-17 - Room 024
Lecture 4 - Fri Feb 11th, h 9-11 - Room 024

Dr. Mark Ringenberg, Friday 20/09 h11 room 20,
"(Spectro)electrochemistry of Organometallic Complexes, Uncovering The Non-Innocence of Ferrocene-Based Ligands";

Dr. Teodoro Laino, Friday 04/10 h15 room 32,
"Learning the language of organic chemistry: developing artificial intelligence models using existing knowledge".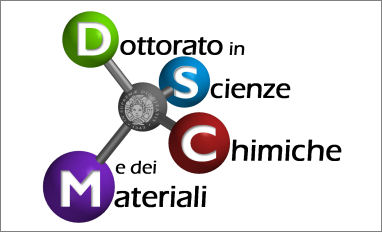 Il Dottorato in Scienze Chimiche e dei Materiali (DSCM) è stato accreditato per il 35° ciclo (2019-2022), ottenendo anche la qualifica di "Dottorato innovativo - Internazionale" grazie alla presenza di dottorandi reclutati nell'ambito di progetti ITN/ETN.