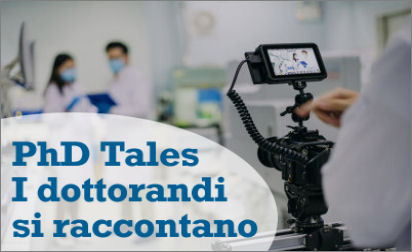 Get ready for the new season of "PhD Tales – I dottorandi si raccontano"! This series of short videos, produced in collaboration with Media Events of the Center for Innovation and Dissemination of Culture (University of Pisa), features DSCM students sharing insights into their research activity directly from their labs at the Department of Chemistry and Industrial Chemistry.
In the first video of the new season the third-year students Ester Giorgi and Carlo Marotta describe the synthesis and study of new inorganic anti-cancer drugs: https://www.youtube.com/watch?v=Na4k1UwtQ7c

All the videos are available at the following link: https://dscm.dcci.unipi.it/dottorandi/video-phd.html
Stay tuned!

{fastsocialshare}