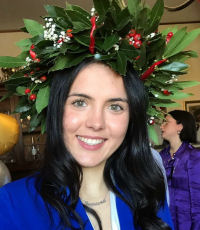 Contacts:
Questo indirizzo email è protetto dagli spambots. È necessario abilitare JavaScript per vederlo.
Questo indirizzo email è protetto dagli spambots. È necessario abilitare JavaScript per vederlo.
Supervisor(s):
Prof. Elisa Martinelli (Unipi) , Dott. Ilaria Pucher (Ges)
Title of the PhD project:
Next-generation polymeric proton-exchange membranes for redox flow batteries
Abstract of the PhD project:
Redox flow batteries (RFBs) are promising candidates for large scale energy storage because of their long service lifetimes, relatively low capital costs, and independent scalability of energy and power. The membrane is a critical component of RFBs as it determines the performance of the batteries. Nafion-based proton exchange membranes (PEMs) are regarded as the benchmark for many RFBs because of their high ionic conductivity and high stability in chemically aggressive environments. However, disadvantages, including firstly the exceptionally high cost and then high crossover of unwanted species (e.g. Br2/Br- in AQDS/Br2 RFBs) prevent their use for large-scale energy storage. Based on these rationales, the PhD project focuses on the preparation of PEMs for RFBs. Commercial engineering polymers including fluorinated (e.g PVDF and ETFE) and aromatic (e.g. PBI, PES, PEEK) polymers will be post-modified by grafting monomers with charged functional groups to promote proton exchange. Selected comonomers will be eventually incorporated in the grafted chains in order to improve specific properties of the final polymeric system (e.g, the hydrophilic/hydrophobic balance, the nanophase separation, species crossover). The obtained fuctional polymers will be used for the fabrication of the PEMs.
The ultimate aim of the project is to establish polymer chemistry-property-performance correlations for the development of membranes for use on an industrial scale.
Publications:
...
Oral communications at conferences:
...

Poster communications at conferences:
...
Other achievements:
...